Imperial Inn V.I.P. BONUS Cards
At the Inn we always provide great value; become a 'VIP', pre-pay and save...save plenty...get up to 30% bonus purchasing power.
That's right 30% !
Here's how it works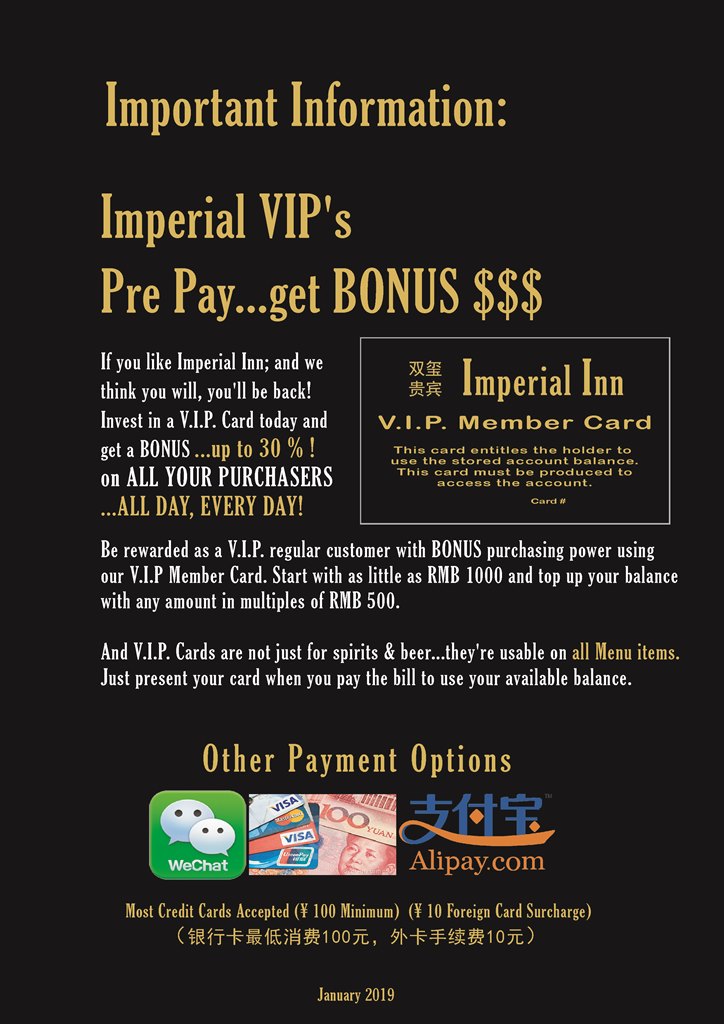 If you're into the concept of a BONUS, and who isn't; check it out and get one of these cards next time you visit.
They don't expire and having been in this business over a decade we're not going anywhere!
STOP PRESS
Boomerang and Imperial VIP cards are NOW WELCOME AT EITHER BAR
Just one card covers both venues...for purchase and redemption...that's convenient!
COLD BEER...WARM WESTERN SERVICE!!
Cold glass, cold beer, clean glass, clean lines, fresh beer, right pressure, correct pour.
Now that's the way a beer should be. Top it off with great, attentive, western style service and it's as good as it gets!
...and a great deal for our VIP's.